About Angelena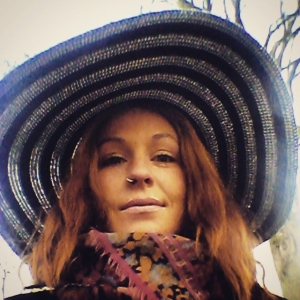 I live in Nottingham where I am an Ecologist at FPCR Ltd and also a student at Nottingham Trent University.
Passionate about conservation and the environment, I wish to work towards a world where the environment and humanity can live together. I like to study relationships and interactions, having undertaken research in animal behaviour (mixed species troop of primates) and more recently have become fascinated with bats. Currently studying an MSc in Endangered Species Recovery and Conservation at Nottingham Trent University, with an aim to undertake research and inform policy.
In 2007, I was a Conservation Assistant at Kariega Game Reserve in South Africa for 3 months which made me realise a career in conservation was what I wanted to do. I then went on to study a bachelors degree Animal Conservation and Biodiversity (BSc) at the University of Greenwich. During my time at University I volunteered at the Wildlife Heritage Foundation, working on European Endangered Species Breeding Programs for several big cats and then at Paradise Wildlife Park where I expanded my knowledge to primates and other small mammals.
Some of the projects I have assisted on more recently include the Barbastelle Project (Nottingham Bat Group); National Nathusius Pipistrelle Project (BCT); The South Downs Barbastelle Project (BatCRU); and the Thorley Wash Water Vole Re Introduction Program (Essex Wildlife Trust). I enjoy radiotracking and the challenges that come with it as it provides an exciting insight into the lives of species.
I also have experience in managing projects, securing grant funding and undertaking habitat management, having worked for Nottinghamshire Wildlife Trust as a Ranger and a Fundraising Assistant. In Nottinghamshire, I am an ambassador for bats engaging with community and school groups to promote bat conservation. I am also a licensed Volunteer Bat Roost Visitor (Natural England) and a bat licensed ecologist.
This year I am travelling to the USA as a Nottingham Roosevelt Memorial Scholar to understand more on how to engage the youth with nature conservation and species re-introduction programs. My trip will last 11 weeks and will see me going to 14 cities in 12 States and I will also be going across the border into Canada and Mexico.
About Nottingham Roosevelt Memorial Travelling Scholarship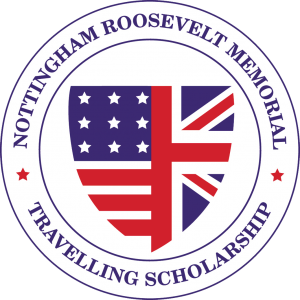 The Trust was established on 5th November 1946 by the Lord Mayor of Nottingham, Francis Carney, after discussions with Dwight D Eisenhower on 20th October 1945. The objective was to recognise the great services rendered to the Nation by the late Franklin Delano Roosevelt as President of the United States of America during the Second World War and to perpetuate a local tribute to his memory by founding the Scholarship.
The object of the Scholarship is to promote study and to obtain further education and in particular of the history and way of life of the American people by granting scholarships to young men and women of distinction and ability in commerce and industry to enable them to visit the United States of America.
The original Trustees were the Lord Mayor of Nottingham, the Chairman and Managing Director of Boots Pure Drug Company Limited, Governing Director of John Jardine Limited, Managing Director of George Spencer Limited, Managing Director of the Raleigh Cycle Company Limited, the President of the Miners' Federated Union, Factory Manager of Ericsson Telephone Limited, the Chairman of the Nottingham Anglo-American Committee, His Majesty's Divisional Inspector of the Ministry of Education, Manager of Westminster Bank Limited Thurland Street Nottingham, and several Justices of the Peace.
Find out more about the Nottingham Roosevelt Memorial Travelling Scholarship